The products of EYEVAN 7285 are made by the combination of craftsmen's handwork and the state-of the art machine tools in Sabae, Fukui prefecture which stands first in production of eyewear in the world. With the traditional and the latest processes, many of its designs, looking at first glance simple, are actually artful. Only a handful of craftsmen who are exceptionally skillful in Sabae make eyeglasses one by one through about 400 processes. It can be said that they are more like modern craftwork than industrial products. Keep scrolling down and see our recommendations among the brand's SS2022 collection.

180
We have incorporated two different motifs into one frame: the 7285 stripes, which is commonly known as the case of EYEVAN 7285, and the pointed form, which is a shape inspired from a vintage watch case. The front bars, rims and temples are in the pointed form. The L-shaped part connecting the bridge and rims, and the brooches are decorated with 7285 stripes. The stripe lines engraved all around the periphery of the brooch are very skillful and made by special laser processing. The combination of titanium bars and beta-titanium temples makes the product functional and comfortable to wear.

419
The design source for the titanium endpiece that matches the small P3 shaped plastic front is a buckle from British military wear in the 40's. The temples have a polygonal shape at the tips of the temple end, and the edges of the temples are engraved with lines at a pitch of 0.2mm. Inspired by the folk of the 20's. The brand's concept of creating new things by incorporating various sources from the past and present into its designs is also expressed in 419.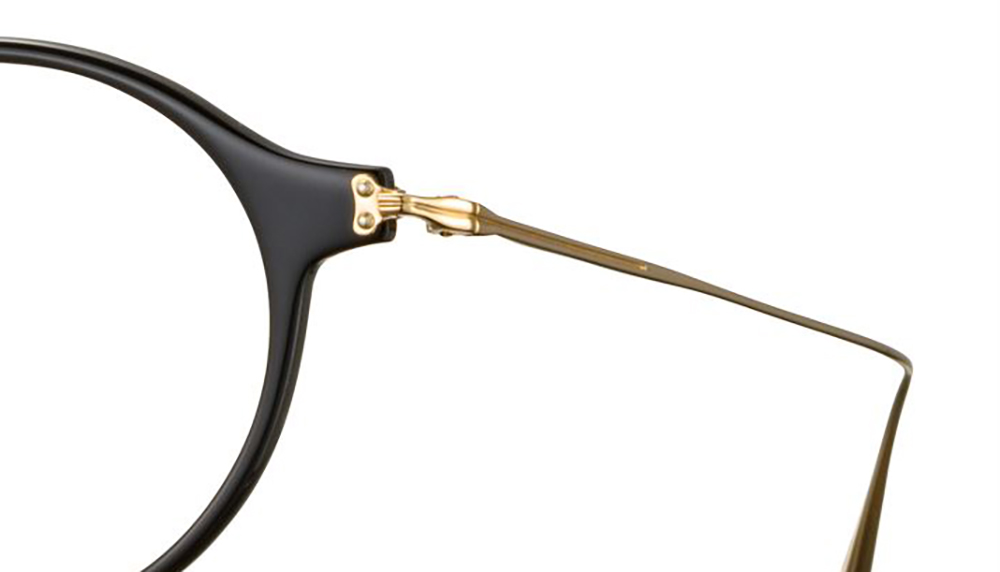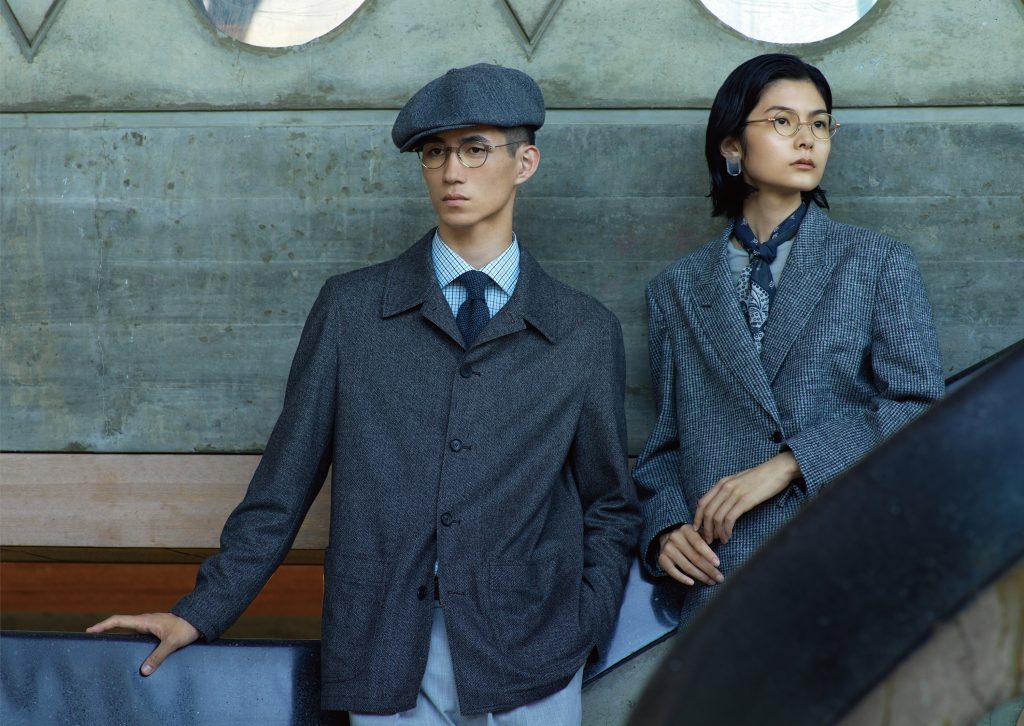 217
This model has a design structure not seen in past EYEVAN 7285 models with voluminous plastic temples, which the rim, the bridge, and the endpiece are all covered with the VAN pattern with the letters V.A.N., one of the iconic parts, placed in monogram. The temples feature the same distinctive triangular pyramidal design used for the temples of model. The inner core is also made of a new type of parts with the same VAN pattern design as the front. The wide rims with depth and the thick temples with volume are combined with a thin bridge and a round shape. The overall impression is not too strong, and the design is inflected.