Jaguar premium automobiles and sports cars provide exceptional performance, desirable design and an intensive and luxurious driving experience which only Jaguar offers. They are an expression of pure passion.
Inspired of that, the glasses of the Jaguar Eyewear Collection give new impulses and features distinctive and masculine details. Especially the unique design adaptions from the sports cars to the eyewear make the Jaguar frames such interesting to the men's world. Modern interpretations with fascinating design transfers from the interior, colour and technical equipment of the cars can be found throughout the collection. Jaguar frames are the perfect result of close cooperation with Jaguar.
Jaguar Eyewear consists of 5 segments which are Performance, Spirit, Heritage, Classic and Ultimate, bringing to men a wide array of truly desirable styles.
The Performance segment frames impress with their dynamic profiles and innovative designs. Comfort comes first and lightness and the ideal fit are of paramount importance. This is achieved by using materials such as Ultem, which makes the frames flexible, dimensionally stable and up to 45% lighter than conventional acetate glasses.
The Spirit line underscores the Jaguar lifestyle and stands for a clear, sporty design, exceptionally well-balanced proportions and sophisticated detailing. Inspired by the colours you would find on their cars, modern colour highlights can be found on the inside and outside of the glasses.
The Jaguar Heritage segment pays homage to legendary historic vehicles that combine state-of-the-art technology with outstanding beauty and impressive performance. Thanks to a modern take on the designs, these retro-inspired frames are exceptionally visually appealing.
Jaguar Classic is a modern take on timeless classics. These models come in subtle colours with well-balanced lens shapes and the highest quality craftsmanship, making them smart all-rounders for elegant, sporty gentlemen. Special design transfers create a subtle yet strong connection to the Jaguar brand.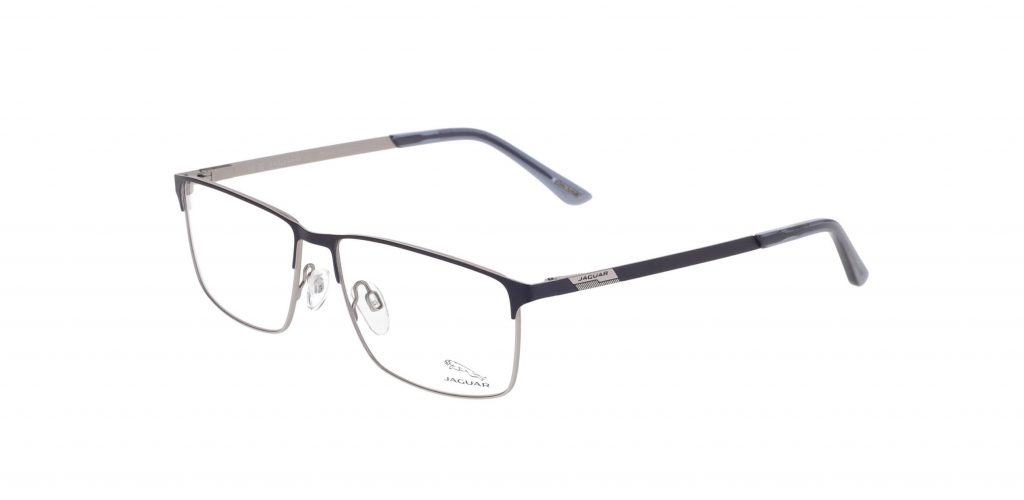 The Ultimate segment promises the highest value frames. Premium materials such as pure titanium or gold plating make these models incredibly exclusive. Classic design and perfect craftsmanship make this segment attractive to men who are looking for the ultimate pair of glasses.