J.F. Rey offers a fresh take on iconic glasses with solar clip: a stylish, modern piece with a very inspired neo-vintage style dedicated to men. A new supremely creative design that follow on the tradition of the bestsellers J.F. Rey.
Available in three combined stainless-steel/acetate shapes, this concept stands out for an original technique for fixing a sun clip on an optical frame. It has been thought out ingeniously around exclusive side-pieces especially designed to allow the clip to be inserted totally into the structure of the frame itself. The final assembly is intended to make the perfect match by hiding the fixation for more elegance and aesthetics.
The creative spirit is expressed into the construction of the front where a thoughtful assembly of acetate circles in different thicknesses plays with volumes and deconstructions, setting the model apart. Elegance is sought after and is highly appreciated into the many aesthetic details, such as the Mazzucchelli exclusive acetates with their sophisticated custom textile prints, or the choice of frank and luminous monochrome palettes in Klein blue or bright red that sign a contemporary allure. Clips are offered in two colors and harmoniously pair with the colored stainless steel of the frames. Always living up to the J.F. Rey' recognizable codes, this concept finds its unique expression in the free and independent creative design approach.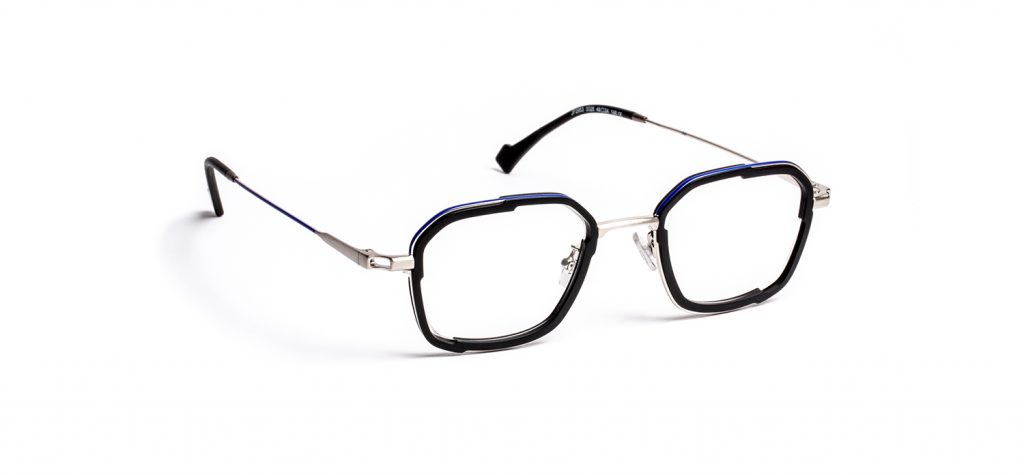 Sun lenses are equipped with anti-reflecting function.