Eyewear made in Italy is always internationally celebrated because of its high-quality design, excellent manufacturing knowhow and meticulous craftsmanship. In fact, Italy is not only a place with lots of world-renowned eyewear brands, but also a place with world-leading eyewear manufacturer. In this last episode of the Italian Brand Tour, it's the time to introduce the heroes behind the exquisite eyewear products. The three manufacturers we are going to introduce were all founded in the 1970s, with decades of experience tempering their knowledge and skills in eyewear production.
Centro Style Spa
Centro Style is a family-run company founded in 1976 by Francesco Conti – current President – initially offering products and services for Italian optical laboratories. Over the years, the company has become the reference point for any optical shop thanks to the research and development of products designed in compliance with the needs of the end-user in terms of use, functionality and design while maintaining an excellent quality-price ratio.
A team of over 150 employees works for over 8000 customers in Italy and exports to over 80 countries around the world offering a 360 ° offer that includes Small parts and tools for the laboratory: Lab Modular System and Service Center; Eyewear: men, women, children for different uses; Accessories; Lens cleaning; Custom product services; Vision Care and Low Vision.
Magnetic Attraction Accessories combine elegance to practicality. Refine and unique in its kind.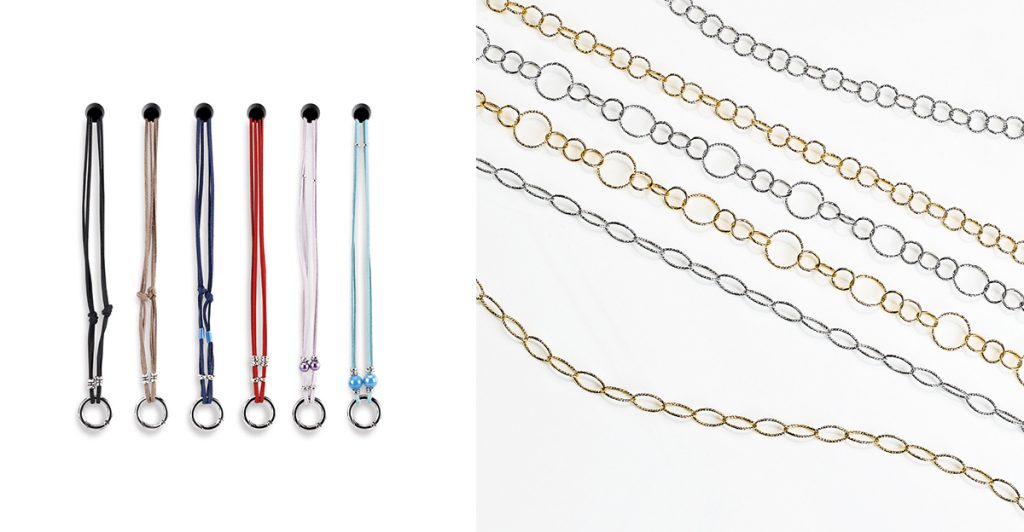 Devimar 1976 Srl
Devimar 1976 Srl was established in 1976. It was the first and only acetate eyewear factory in Southern Italy, even though, at the time, it was about a thousand km away from the eyewear industrial district, where most of the manufacturing is still localised nowadays. Nevertheless, the factory moved its first steps in the field of handcrafted acetate eyewear.
Over the years, the company has renewed the processing machinery several times, always having a basic tenet: automation always supplied with the substantial contribution of master craftsmen, resulting in a perfect mix between the manual skill of high-end handicraft and the digital manufacturing. The final product is characterised by the highest quality, resulting from the most up to date stylistic and technological research in trends, coupled with the selection of the best raw materials processed by highly specialised craftsmen.
La Giardiniera Srl
Established in 1973, La Giardiniera is an independently owned Italian eyewear company, which produce 100% Made in Italy premium Injected eyewear and handmade acetate frames from the finest materials. It supports customers also in design and technical decisions. Running business for over forty years, it has been constantly developing fresh and innovative solutions, creating high-quality products at reasonable price. All frames are developed with scrupulous attention to design and produced with advanced technology by highly trained personnel in Venegono Inferiore (Varese), an Italian region renowned for century old tradition in the precision craftsmanship of high-quality eyewear.
Besides Design & Toolings, Production of acetate frames and injected eyewear, Painting, Lens cutting, Finishing, its all-round service includes also production for private label. The flexible production process gives it high capacity to produce exclusive personalized products from the production of unique moulds and customized prototypes. Customization options include metal icons, laser etching, lens printing, crystals, leather, unique colors, gem stones and more.