Since the founding in 1998, the focus of the Swiss eyewear house GÖTTI has been on innovation, quality, and sustainability. Frame styles created with that in mind are designed under the company's founder and trained optician – Sven Götti. Keep scrolling down, you will know more about this big name and his passion about Götti, the eyewear universe and the world behind his technical rationality.
Please briefly introduce yourself: could you tell us how you came about getting into eyewear industry? What influenced you to take a path within eyewear?
Hi, my name is Sven Götti. When I started education as an optician, I was not even wearing glasses. I had some technical skills and that's why I accidentally fell into this role.
Already during my educating I was rather dreaming of my own collection than of an own store. Nevertheless, I started my career back in 1993 together with Urs Niederer who owns the famous Götti + Niederer Store in Lucerne. Shortly after that I started designing buffalo horn glasses for our store customers. The success and fun with it led me to the path of producing eyewear in titanium and acetate for other opticians. At this time, Götti Switzerland was founded.
What is the philosophy of Götti?
Staying curious and enthusiastic about new influences and transpose it into our unique design language is an important part. This also contains that we started producing in our own factory in Switzerland. This gave us the opportunity to develop our new PERSEPCTIVE and DIMENSION line. Thanks to this locally produced eyewear, we build up a lot of knowledge, which also influenced our Acetate and Titanium collection in a positive way.
▲ GÖTTI DIMENSION adopts innovative, resource-conserving 3D printing production method, extensive variations for individualists are created. Extremely light, very durable and thanks to the matte surface in a distinct velvety look.
▲ OR02 is a design uncer GÖTTI PERSPECTIVE. Rimless eyewear with an additively manufactured rim accentuating the lens, available as RIMLESS, LOOP and SPACE version.

How have you been able to stay motivated and creative? Where do you look for creative inspiration?
To develop the company and new eyewear is a fun factor to me. I get motivated by my work. In other words, if I need motivation and need to be creative, I start designing a new collection or let me inspire of what we can do next for the company. I get creative inspiration in my daily life, but only if I am in absolute peace in my atelier, I can retrieve the essence of all the inspirations and turn it into new products or ideas.

How do you walk the line between being unique and having commercial appeal?
Loving both together is very important. That means, that we meet the taste of many people who have the same sense and demand how a beautiful pair of glasses should look like. The know how is unique, the sense on how to develop high end eyewear and find innovative solutions for technical requirements. The collaboration with the same production companies since the start in 1998 and the own production in Switzerland 5 years ago is important to keep our distinctive design.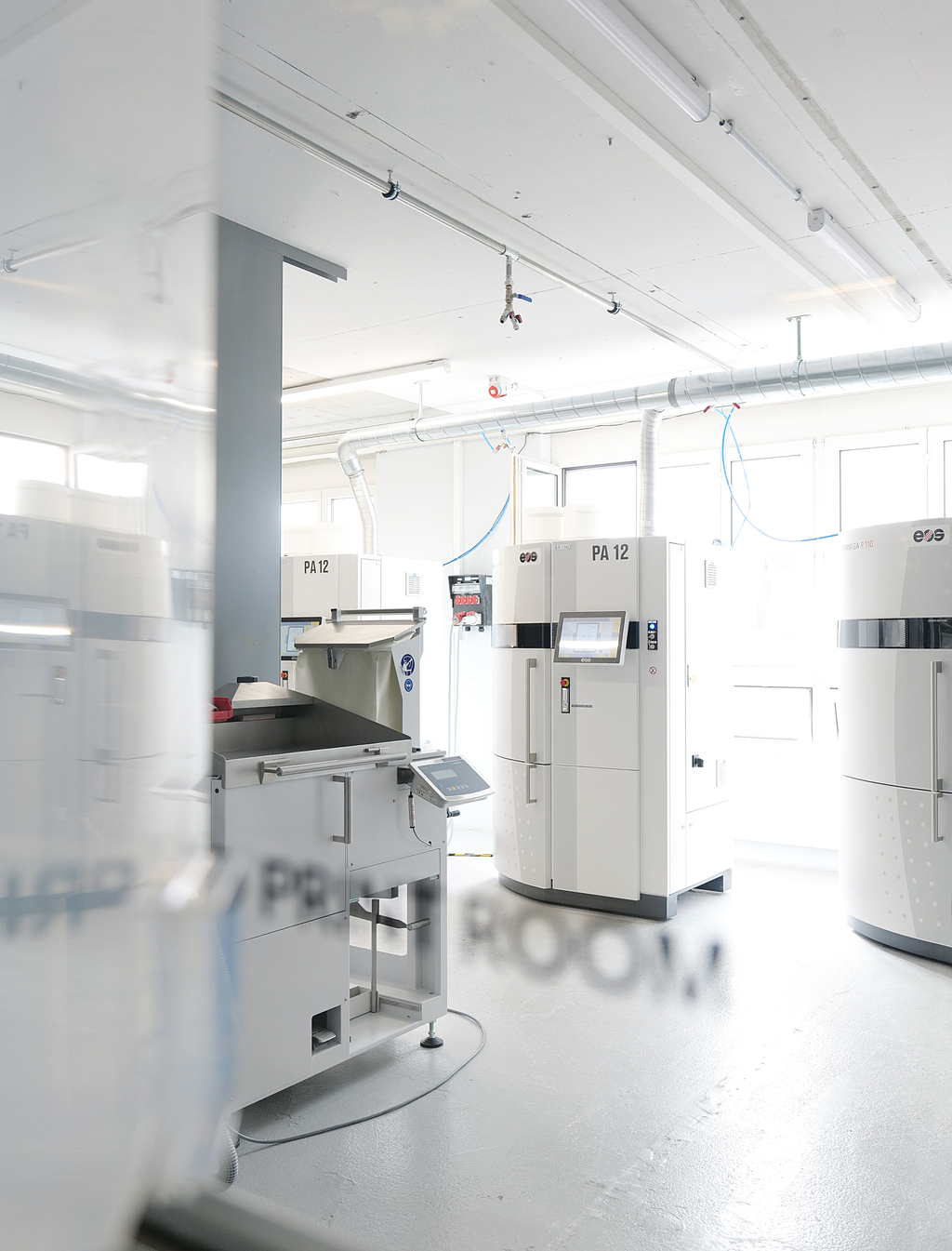 How has the pandemic affected you, professional and personally? How do you overcome the challenges?
As I remember, we suddenly had more time since there were no more shows and no more trips. I personally used the time to rethink my work life. Having such a great team around me, one of the results was that I gave them more responsibility to personally slow down and take more time to develop the collection. Of course, the pandemic was scary at first, and no one knew what was going to happen to the market, but after a short drop all our customers were back in business. We are very happy about that, of course, and I feel sorry for the industries that were badly affected. I personally try to support them as much as possible.

What's the future plan of Götti?
First of all, we are looking forward to launching the fall collection in early September. We are also working on very interesting projects that we hope to present in January 2023. The world keeps turning and I am always surprised how many new things, opportunities and challenges arise. We continue to be curious!