A BATHING APE® has once again partnered up with MASTERMIND JAPAN®, for the second collection of the eyewear series. The exclusive collaboration eyewear consisting of a total of five models, including three sunglasses and two optical frames drops on Saturday, June 6th, 2020.
The popular Aviator and Wayfarer models have been revolutionized by transforming them into optical frame, a must-have fashion item for the summer. The trademark A BATHING APE® x mastermind JAPAN® camouflage pattern is printed on the lenses, appearing as it is viewed from different angles. For the optical frame, NXT®️ UV photochromic lenses are utilized, and their lenses transmission is adjusted to the ambient light, making them eye-catching and practical.
The Aviator style comes in two models – a pair of sunglasses and optical frame, both with titanium frames for durability and light weight, while the Wayfarer style comes in two sunglass models and a pair of optical frame with acetate and titanium frames. Each of the five frames features the A BATHING APE® x mastermind JAPAN® logo on the outside and a camouflage print on the inside, echoing the print on the lenses.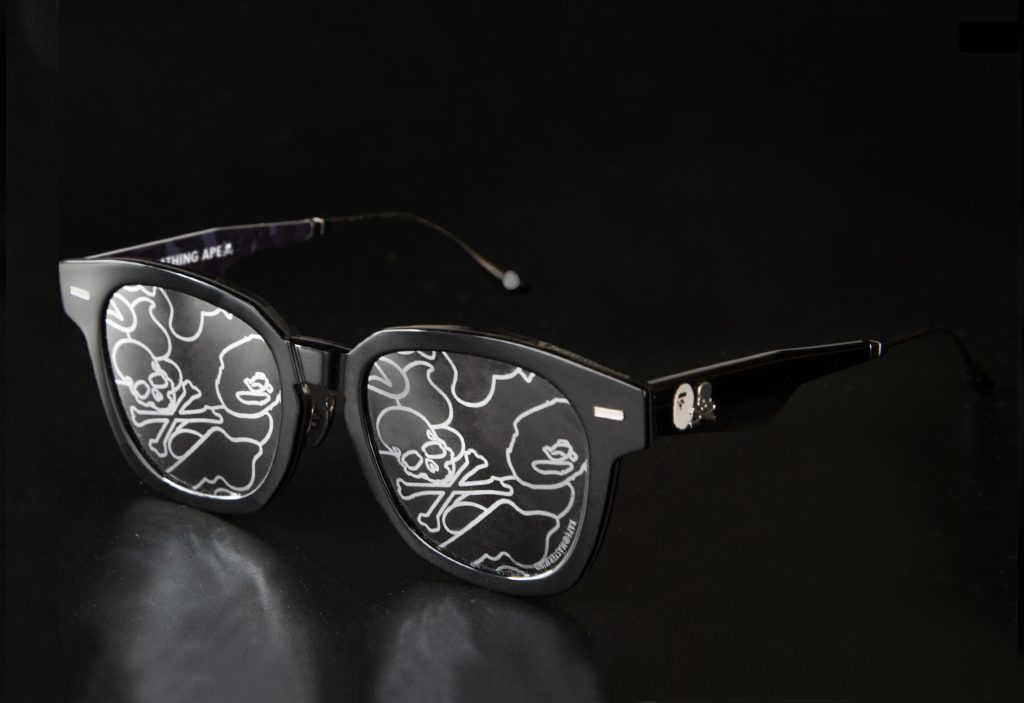 Each model is limited to 500 pairs and each pair has an individual serial number engraved on the right lens. The eyewear comes with a camouflage print cloth, A BATHING APE® x mastermind JAPAN® logo embroidered eyewear bag, a black wooden logo case and an iron tag with the eyewear serial number.